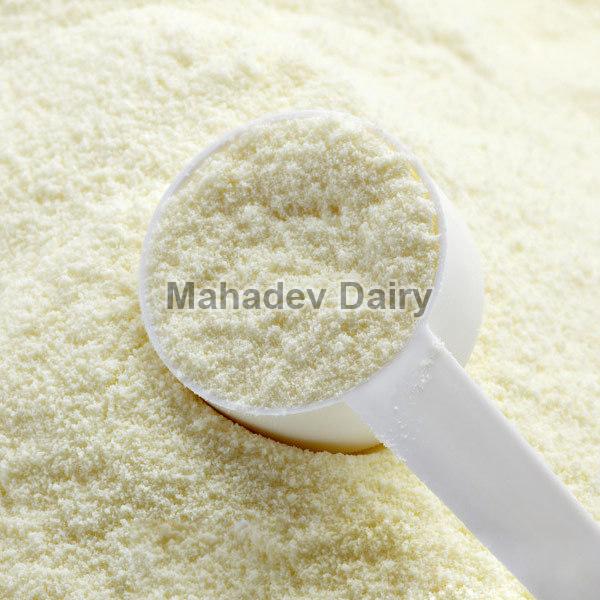 The finest aspect of baking is that it only requires a small number of basic ingredients. They help to create a huge variety of delectable dishes. Cakes. Cookies. Brownies. Pastry. Depending on the recipe, they all begin with the same basic ingredients. They include flour, butter, sugar, and eggs, plus or without a few.

And frequently, baking technique—rather than ingredient selection—is the key to perfecting baked goods. But the one ingredient offered by milk powder exporter Gujarat improves practically any baked item. Milk powder is that ingredient.
What Is Powdered Milk Or Milk In A Powder Form?
Milk is dehydrated to create milk powder. Spray drying milk is how it is produced. To remove half of the milk's water content, it is first boiled. After that, a heated chamber receives a spray of the milk solids.

While the solid milk powder is being left behind, the remaining water evaporates. The medicinal and sports nutrition, cooking and baked goods are created with milk powder. Other products outside a pantry staple also use powder milk.
Advantages Of Milk Powder For Health
The same health advantages as whole milk are also provided by milk powder in addition to its convenience. It is abundant in minerals, soluble vitamins, and amino acids. Additionally, several brands offer fortified milk powders with vitamin D. Let's examine some of milk powder's advantages.
Protein-rich Food
Milk powder is an excellent source of the amino acid casein. Milk powder has 26 grams of protein per 100 grams, or 52% of the recommended daily requirement.
Favours Bone Health
Powder milk contains nutrients calcium, phosphorus, potassium. Protein needed for healthy and developing bones are all present in sufficient proportions in powdered milk. The addition of vitamin D to some milk powder facilitates calcium absorption.
Excellent For The Heart
Since they reduce blood pressure, low-fat, calcium-rich milk products, such as milk powder, are good for the heart. Whole milk has a greater than average amount of fat. Other elements like potassium in milk mitigate the negative effects of LDL cholesterol.
Milk powder is high in protein and encourages satiety. Hence, it might be a helpful addition to a diet designed to help you lose weight. A lower risk of obesity, particularly in children, has been linked to whole milk consumption.
To Improve Flavour And Texture, Use Milk Powder
When milk powder is added to baked items, the result is golden-brown crusts, delicate textures, and enhanced flavours. Simply incorporate a little of the milk powder into your dry ingredients.

Or if you would rather use it liquidly, reconstitute it. Read the instructions on the powdered milk box for the most precise ratios.
Hence, it is mandatory to buy this ingredient from a genuine milk powder exporter from Gujarat. Do so before substituting milk powder for ordinary milk in recipes.


Conclusion
The nutritional value of powdered milk is the same as that of fresh milk. Protein, calcium, vitamin D, and vitamin A are among the elements that help strengthen bones in this food. Protein-rich powdered milk can be added to recipes to boost their protein and energy content. It is so especially for people with health conditions that need extra protein.