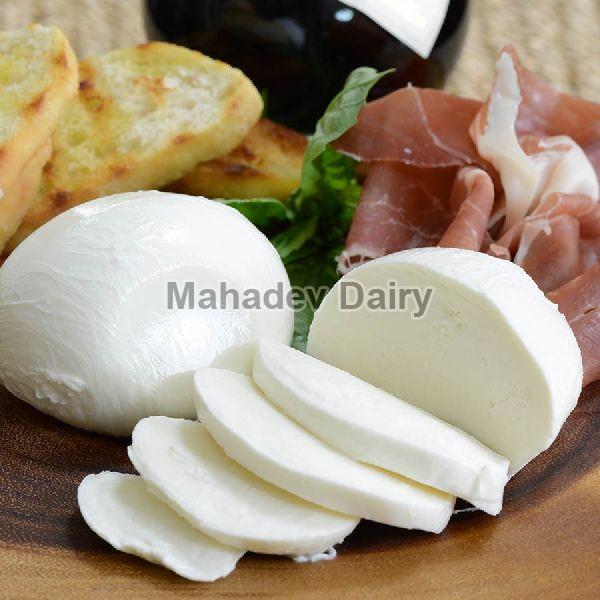 Are you and your kids both avid lovers of various cheeses? There is merely someone who doesn't love to have cheese or food products made with cheese. If you want some top-quality cheese made with creamy and luscious milk, finding the Fresh Cheese Suppliers in India is the best option for all your cravings. Satisfy all your cravings with our high-quality cheese manufactured with advanced technology methods to give it a firm of perfectly delicious and flavourful cheese.
Why buy fresh cheese?
The cheese's higher amount of biologically valuable proteins adds to its nutritional value. The protein content in all varieties of cheeses whether fresh or processed generally varies between 20-and 35%. The protein content varies inversely with the fat content in fresh cheese. A 100 g piece of fresh cheese will meet 30-40% of the daily protein requirement of an adult human being.
The cheese contributes to about five percent of the total sodium intake. Nevertheless, a constrained sodium intake is often suggested to put up the diets of people under medical management suffering from hypertension.
How to buy fresh cheese online?
Buying fresh cheese online resolves all the hurdles of finding the fresh cheese that you want:
1. Products and information are just a few clicks away.
Shop in the comfort of your own home or office. Imagine that. Browse through all types of cheeses available with a few clicks.
2. They deliver to your home.
You can have your much-coveted cheese at a pocket-friendly price within a few hours. You accomplish more by shopping online than by driving your car through all the traffic, snow or rain from one cheese shop to the next.
3. They sell fresh cheese.
You might say, of course, they sell fresh cheese being the wholesale suppliers of fresh cheese in India. This ought to be stated: what you want is real cheese! You get that by purchasing online. You can easily find their sites that sell nothing else but high-quality cheese that's true to the tradition of process and taste. That means there is no need to visit the grocery store that wants to sell only highly commercial stuff.
4. They come with descriptions.
Newbie or otherwise, descriptions are beneficial. Online shops give you these. Knowing the ingredients with nutritional values is applicable, which they offer in every packet.
5. They come with customer reviews and forums.
Now, talk about asking a fellow customer how they like fresh cheese without bothering them. Just read the reviews. You may also comment on some. That way, you initiate yourself to the fine cheese community.
6. They recommend associated products.
No sweat with online purchases. Just take advantage of the reminders on the shopping site that says, "People who buy this also buy other items."
These days, you have a better shot at buying freshness along with your cheese by buying it online. Secondly, most if not all brands ship your fresh cheese straight from the "caves," so to speak.