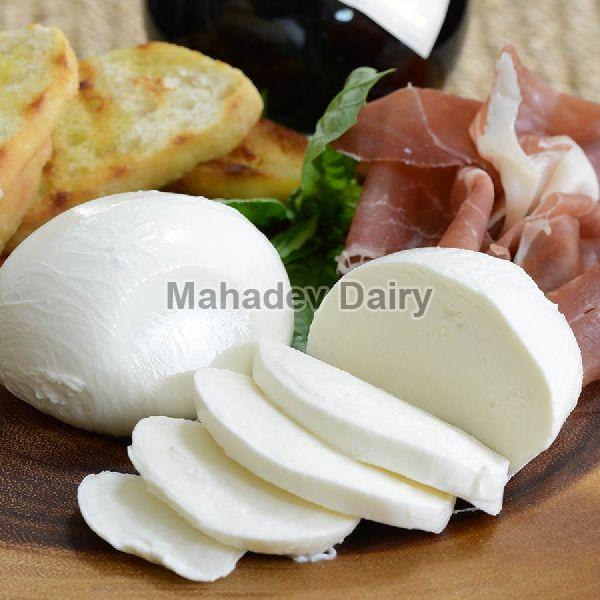 Relief from hypertension and osteoporosis are two of cheese's main health advantages. Additionally, it promotes weight gain, bone health, and dental care. Except for several nations in the Indian Subcontinent and the Middle East, it has long been an integral part of life in Europe, America, Australia, and practically every other country with a cold climate. Despite this, India and some of its neighbouring nations have used a somewhat different kind of cheese for many years. This cheese is known as "cottage cheese" or "paneer."
It is created from milk or milk by-products like curd. Around the world, cheese comes in a wide range of flavours and varieties.


Health Benefits of Cheese
Choosing fresh cheese suppliers in India and getting quality cheese is the right choice. These have amazing nutrients that make it good for your health. The health benefits of cheese include the following:


Dental Health
Calcium, which is the primary component of strong teeth, is abundant in cheese. Additionally, it has a very low lactose level. The cheese's lactose content decreases with age. This is also good for the teeth because any kind of sugar, whether it be glucose, maltose, or lactose, can damage them.


Bone Health
In addition to having a high calcium content, cheese is also a great source of vitamin B, which helps build and repair bones and cartilage in youngsters, older adults, and women (especially those who are pregnant or nursing). Cheese contains vitamin B, which helps with calcium distribution and absorption.


Osteoporosis
Osteoporosis is primarily a calcium shortage illness brought on by non-absorption, which causes a decline in bone mineral density. This is most noticeable in older individuals, menopausal women, and malnourished youngsters.


Protein, calcium, and a vitamin-rich diet can help treat this. Since there are issues with calcium utilisation and absorption during bone growth, calcium alone won't do much to help. Cheese has large amounts of all three of these ingredients. As a result, it can be a perfect addition to the diet of those who have osteoporosis.


Prevents Hypertension
The two substances that are mostly thought to be bad for hypertension and those who have it are sodium and cholesterol. Cheese should be evaluated critically in this approach. Whether the milk is full-fat, full-cream, low-fat, or fat-free, the quality of the milk has a significant impact on the amount of fat in the cheese.


High-fat varieties are more often consumed because they typically taste better. But low-fat cheese is also being introduced to the market while taking the general public's demand and health concerns into consideration. This implies that you must use caution while choosing it for your home and diet.


Keep in mind the sodium content! Salt is a necessary component of cheese, therefore even if the sodium content fluctuates depending on how much salt is added to the milk before cheese production, it is never low enough to be advised for those with hypertension. It is generally not advised for those with hypertension (high blood pressure).


Although cheese with minimal sodium and fat content can help lower homocysteine, a substance frequently linked to heart disease, it is still not advised for persons with high blood pressure. If they choose to eat it, the vitamin B concentration is another component that can benefit hypertensive persons.


Promotes Weight Gain
Cheese is a great food for weight gain. It is loaded with vitamins, minerals, calcium, lipids, and proteins. You require protein for the development and growth of muscles, fats for the body's fat-based functions, calcium for the development of heavier, stronger bones, and vitamins and minerals for better metabolic performance. Simply consume a lot of them, engage in regular exercise, and get enough rest.


Deal with the right wholesale fresh cheese suppliers in India and get quality cheese for your needs.